Active member
Premium Member
I've got the 'Cruizer on the road! :thumbsup: (30 day movement permit for now) It needed a bit of steering rework and lights when I got it.
Here it is at the end of it's shakedown run on HLT.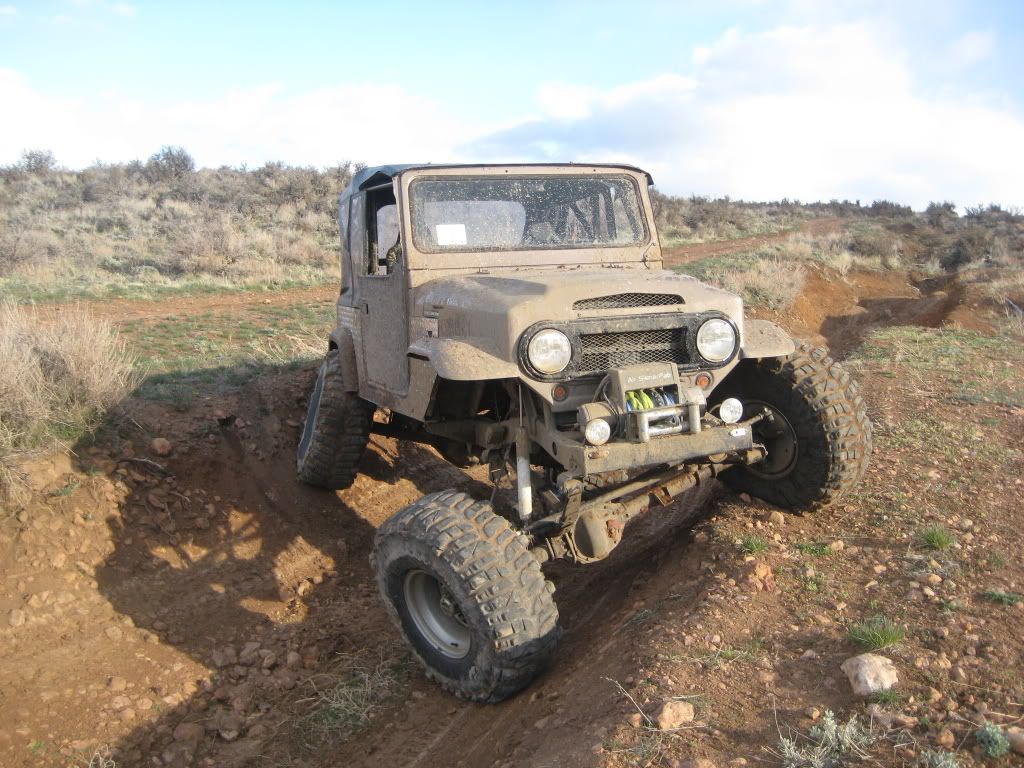 It's a '72 Toyota FJ-40 with a 307 SBC, SM465, and NP205. It's sitting on a D44 front with a GM posi, a D60 rear with a Detroit locker, 4.56 gears, and 37" Boggers.