The recent trip out to Moab revealed a few other ares that could use improvement. Namely, the trailer hitch. It did protect the gas tank a little, and offered a good recovery point, but it got drug over absolutely everything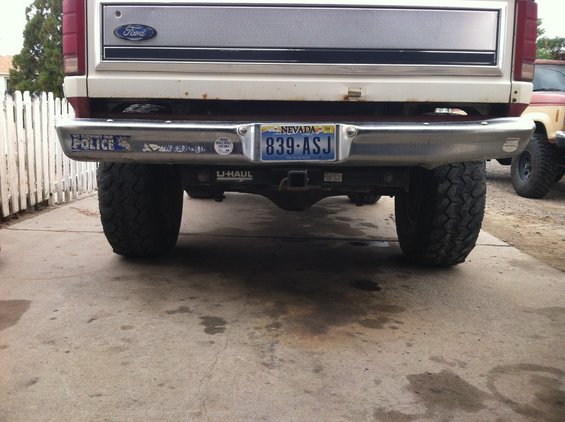 Just taking the hitch off would leave the gas tank very vulnerable, so something had to be done about that.
With the 2" body lift I have there was some room for the gas tank to move up.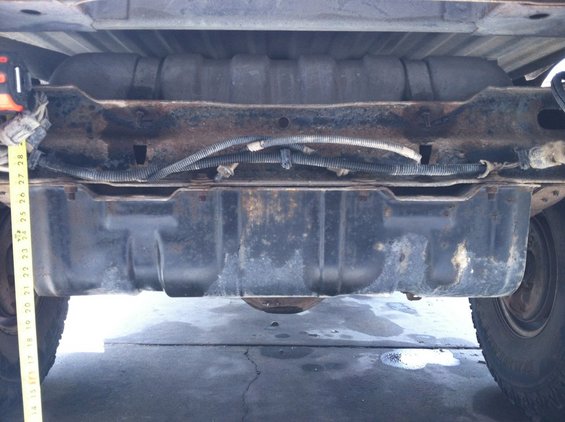 On a fullsize bronco, the factory "skid plate" under the tank is also what holds it up. Then there are straps the go over the top to sandwich it in place on top of the skid plate. So I sectioned 2" out of the factory skid plate, and made some hillbilly extensions for the top straps. You also have to notch a little bit out of the crossmember to allow the gas tank to fit up further in the frame
The factory skid plate is better than nothing, but it really doesn't offer too much in the way of protection. Using the same school of thought as I did on my front bumper, I made a simple frame-width rear bumper that carried under to a skid plate.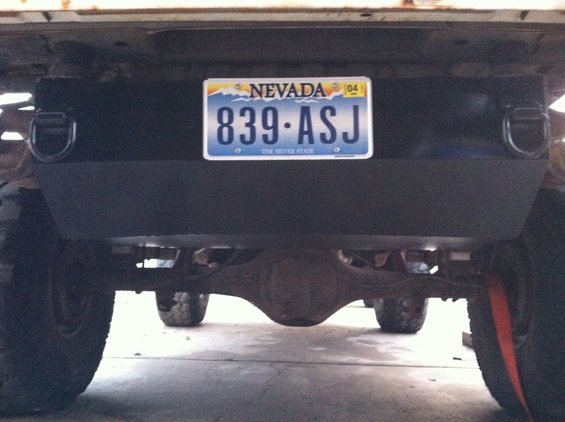 I also got a new fuel pump to replace the one that died at Moab
Rear bumper/skid plate- Free, made from an old work bench
Fuel pump- $21.46
Total cost so far- $1660.79
Last edited: