finished rear bumper
Finally got my bumper done...This was my first fab project and I am very happy with how it turned out. Let me know what you think...I also made the one on the red jeep in return for the steel for both bumpers.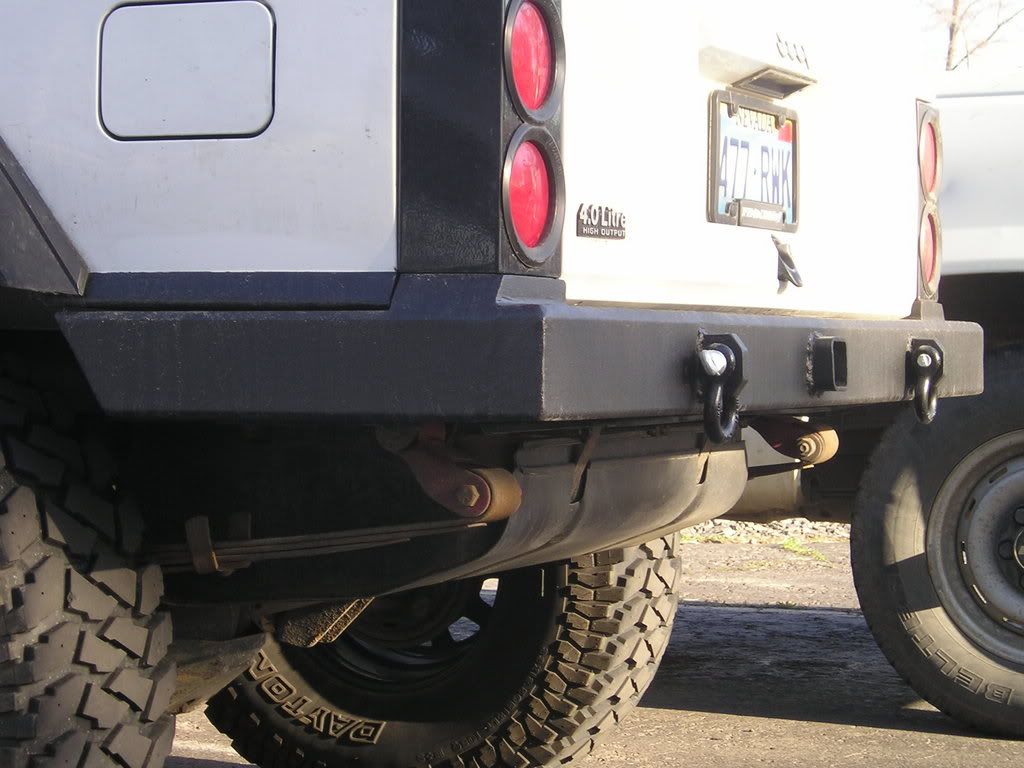 Mine mounts using the stock 8 bolt locations, 4 bolts and a large backing plate behind the hitch, and tied into the old hitch rails that run down the frame...
One I built for a friend...kept it real stock looking...
Last edited: