Active member
Premium Member
Marn's '73 Wagoneer and other stuff
So,
I know I have posted this beast all over the damn interwebs (what can I say, I'm a post whore) but I figure I'd post it here for those of you who want to get caught up. My basic plan is to provide spark notes on what's been done so far, and just update as I move forward.
You can see full build at the link below...with some 4+ years and 1600+ posts.
http://www.jeepforum.com/forum/f22/marns-73-wagoneer-thread-back-action-1058173/
There is also a somewhat detailed/catalogued build thread over on Expedition Portal.
http://www.expeditionportal.com/for...-Wagoneer-Full-Size-SHTF-and-camping-goodness
A little bit about me....
I used to have a TJ. This was the first vehicle I actually enjoyed owning, and the first vehicle I worked on. Nothing special. 4cyl, budget boost and cherokee/rubi springs, 33's, no AC....but I took it all over the place and played on the rocks a decent amount.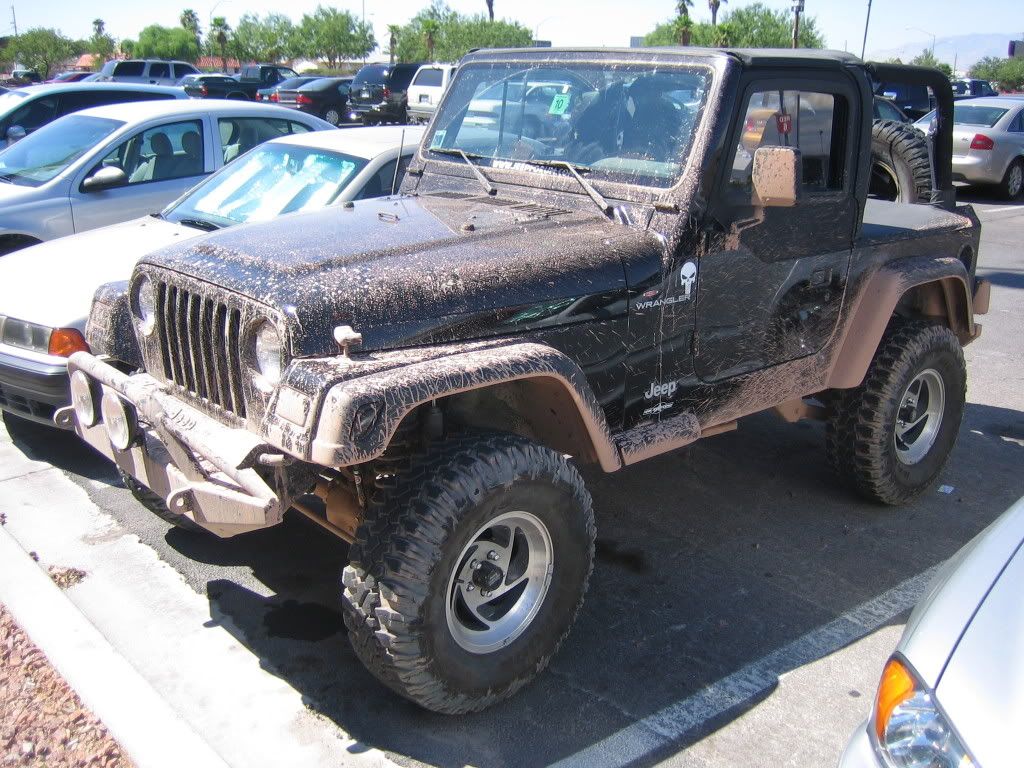 Sold that, bought a 2005 dodge magnum R/T from my Ma. Much better for me at the time as i did alot of long drives, and it was hot as hell in Vegas.
It all started back in June of 2010....I had just graduated from UNLV (forgive me, Reno people), and wanted to get back into a jeep (sold my lifted TJ in 2008 IIRC). I wanted a jeep, I wanted an OLD jeep.
I only had 2 criteria, and they were as follows:
1. MUST be a CJ type jeep. Didnt care if it was a 5, 7, 8, whatever.
2. MUST be stick shift. Automatics are for losers.
So, with those being the ONLY two requirements, I went out shopping for a few months. Finally, I came home with this!!!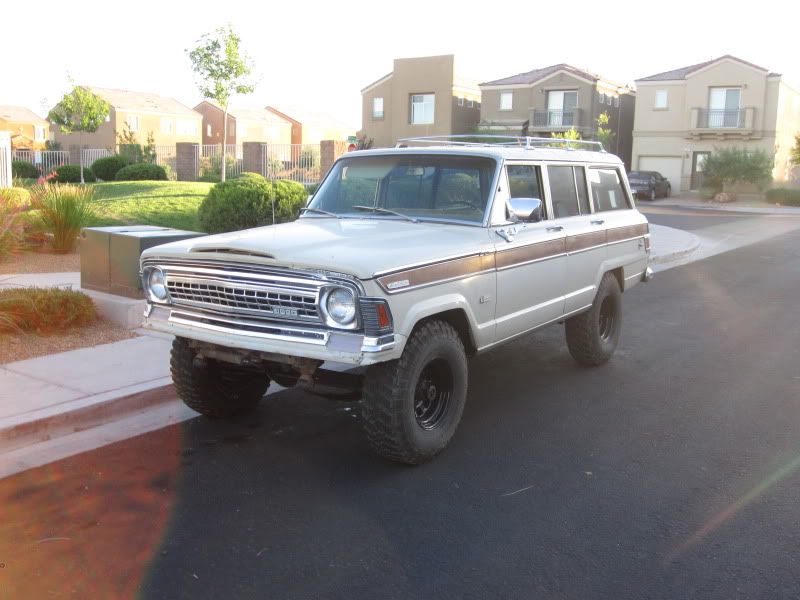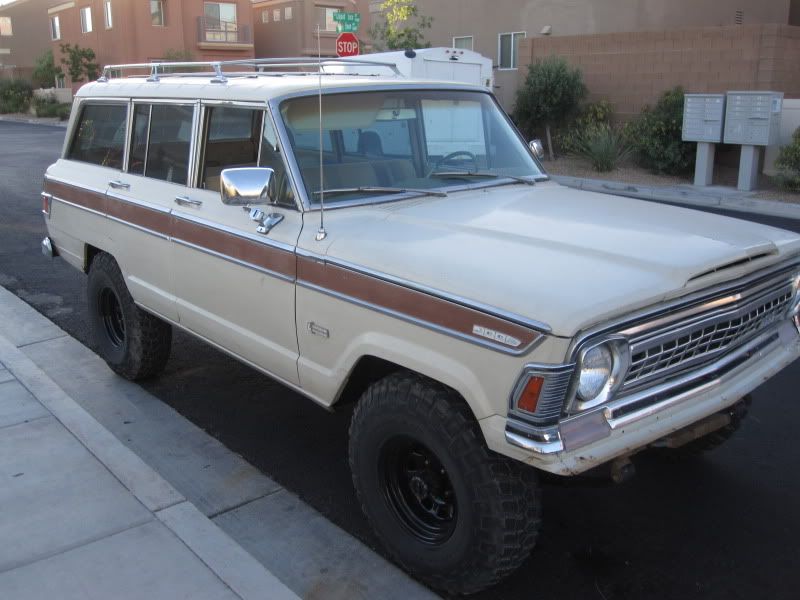 Wait wait wait...what?!
Yeah. I realized a few things.....
1. I'm 6'3 and after driving a few CJ's I realized a 5 was gonna suck....and that anything older and lifted aint gonna be a pleasure on the highway. Factor in that I wanted this for a camping rig, I noticed a CJ = 2 passengers and MAYBE 2 peoples worth of gear inside. This big ole bastid' feels like you're gliding down the highway on a 70mph couch....well, a rough ass couch on stiff springs but you get the idea. Plus tons o' room.
2. I decided I didnt really care about the stick shift. I was a bit bummed at first, but then after the first time wheeling on the rocks in the wag, I was sold on automatics for off road.
Anyway. I bought it. It was a daily driver at the time of purchase (buy the sellers live-in-nanny/babysitter type deal). He was a volkswagen guy. Bought this to take the wife and kid out to the desert. He removed the bumper and was about to rattle can the whole thing OD green (had already purchased the paint). Thank god I got to it in time!
The good:
Strong runner
Solid body/under side (one rust hole in fender)
Had the EXACT lift and tires I was planning to purchase, and they were less than a year old.
The Bad:
Leaked like a sieve
interior wasnt great(wasnt terrible)... but it still isnt
paint was blown out
missing some parts, and had been bubbatized to an extent.
Whatever. It'll all work out.
Anyway, thats the story of how I acquired this particular hooptie.
Now, the fun begins. And by fun, I mean constant head aches, major bank account drainage, nights laying awake, frustrating roadside repairs, and a trip to the hospital....These days the truck is fairly reliable and looks pretty decent.
Here's a current pic of me and the love of my life....oh, my fiance is in the pic too, but dont let that bother you.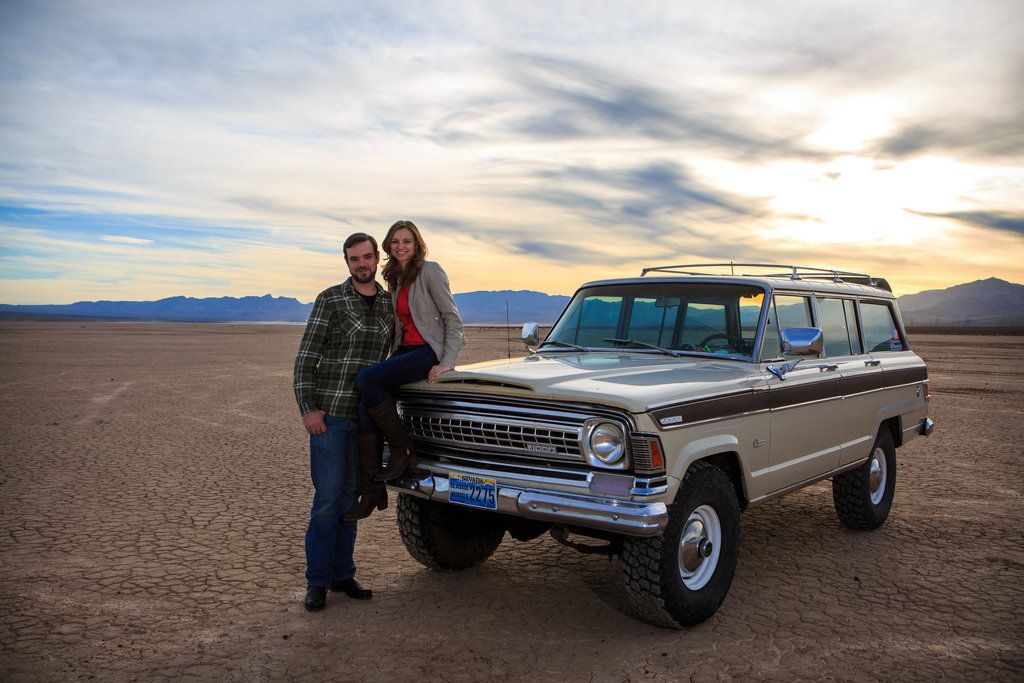 So, let us begin with the work, shall we?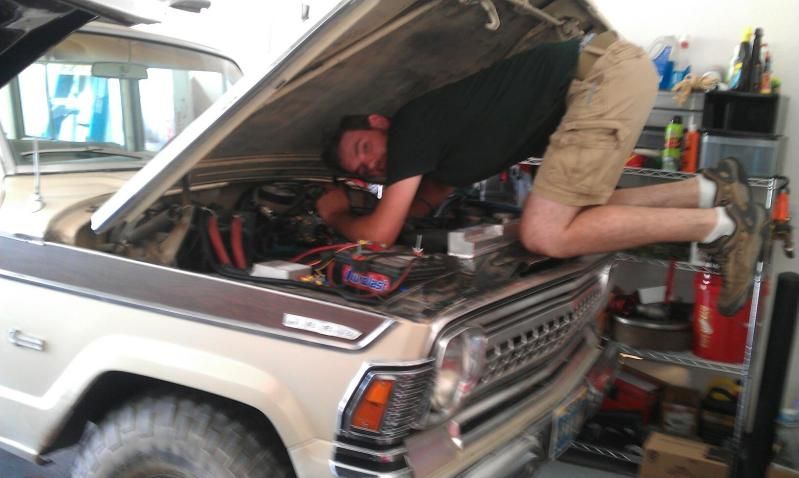 Last edited: