Well, progress was made!
With the help of a VERY GENEROUS member on jeepforum, who not only donated some steel, but also his time and tools and expertise this morning to help me knock this out. and when i say help me, i mean allow me to help him do about 90% of the work, haha.
For references, here's how it sat when I bought it.
I could barely back it into my driveway without scraping the concrete with the back bumper.
So, my plan was originally to add some blocks essentially, between the frame and the brackets on the torsion axle.
So, I headed over to his house with that in mind.
We ended up going a different, much simpler route. First we dropped the axle.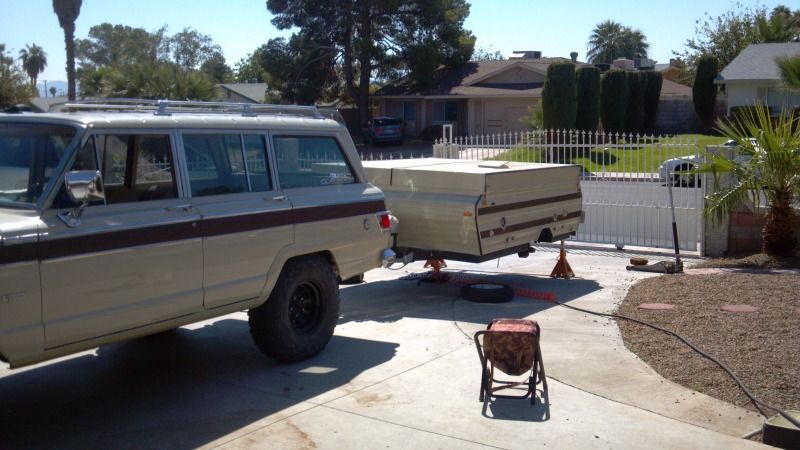 We grabbed some 20something inch long chunks of angle iron, and just used them to create a lower mounting surface for the axle brackets. So rather mounting to the bottom of the frame, they were mounted about 3"lower. There were flanges on the side of the frame that centered the axle, and the axle brackets bolted to the flanges (bolts were horizontal) Well, we just used the existing hardware and holes to mount the angle iron, then mounted the axle to that through the top of the brackets, rather than the side, through existing holes.
had to drill a few extra holes. whoops. measure once cut twice is the motto, right? haha.
So you can see how we mounted the angle iron, and then just bolted the axle to it. Easy Peasy.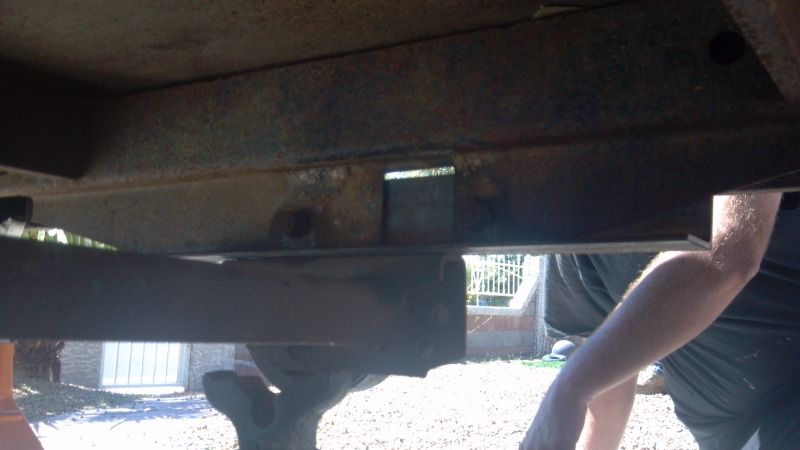 preview looked good!
drove it home and it sits sooo much closer to level now, its awesome. When I add the bigger tires it should be almost perfectly level, and if not, close enough.