Hey guys, I have been following the boards for awhile now, thought I should introduce myself. My name is Bryan I live here in reno, drive a 95 White XJ. Looking forward to doing some wheeling this summer with some other cherokees....here are some pictures...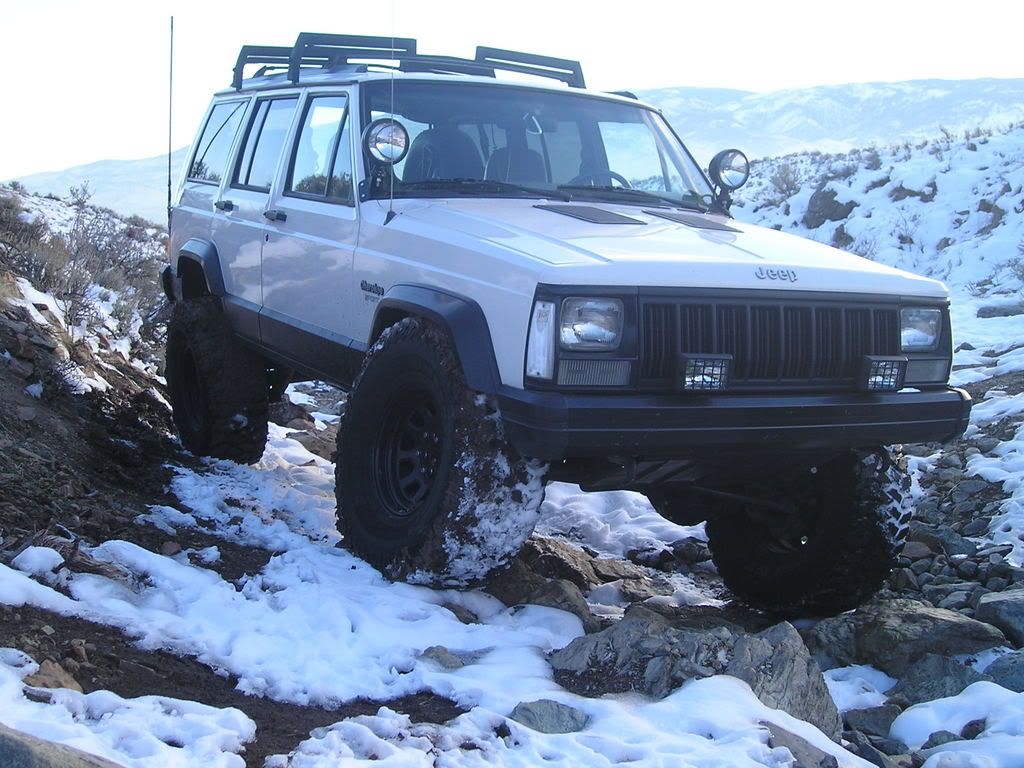 Specs:
4.5" Lift (Rusty's 3" bumped it up with spacers and shackles)
33x12.5 Dayton Timberline MT
15x8 4.75"BS
Fender Trimming
Factory TCase Skid
Mopar Gas Tank Skid
Custom Cold air intake
LeBaron Hood Vents
TB Spacer
GDI 3core Radiator
JKS Quicker Discos
CB
SOON: 4.56 gears, custom rear bumper, more trimming,
custom rock rails
Nice to meet you guys see you out on the trail...not sure yet about BC...still thinkin about it...